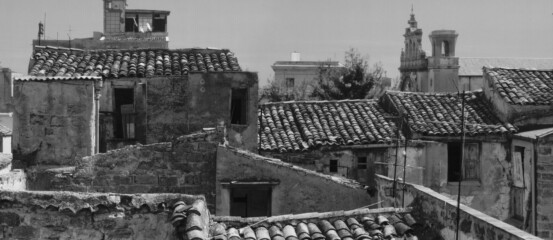 Welcome to my website, I'm a teacher of Italian and German in Munich.
If you are German you have the great advantage of learning Italian with a German-Italian bilingual mother tongue. With a bilingual teacher, you can get, especially in the beginner courses where the grammar and lexical bases are built up, all explanations in your native language so that everything is clear from the beginning and nothing remains ambiguous. You will have all the translations you need immediately from your teacher.
This is important especially in the beginner courses where you are not yet able to express yourself in the new language.
In the advanced courses, after the student has gained enough confidence in the Italian language, is possible to gradually switch to the new language until we get to the point we are able to speak only Italian.
My Italian courses offer
My offer is broad and you can choose the course that better fit your needs and the scope of your learning:
Standard Italian course. Is the most booked course, with 1 or 2 lessons a week the alternation between lessons and time to go over the subjects make of this course the best if you want to learn Italian for fun or anyway without hurrying.
Italian conversation course. If you already have grammar basis but you haven't been able yet to break the ice with the language then this is the course for you. In a conversation course, we are going to deal with subjects chosen among culture and news, with focus on the country you of your interest: Italy.
Preparation course for Italian certificates. In this course we do a quick review of Italian grammar, focusing on weakness. Then we do some test, mimicking the official test structure, to intervene upfront on the possible weaknesses of the student.
Intensive or semi-intensive Italian course. It is aimed to give the biggest amount of information in the shortest time possible. For whom want or need to be able to communicate in Italian as fastest as possible.
Italian course for companies. For the people who need to learn Italian for work reasons, this course is aimed to build up a dedicated terminology focused on the working area of the student.
Italian course for children and young. Nothing worst than teach a child as he would be an adult, the course must be scaled to the needs and competence of the child and must be taught in a proper way. This course is thought specifically for the teaching of young people.
The prices for private courses can be found in the table below.
Option
Number
of lessons*
Total cost (€)
A
2
80 €
B
4
160 €
C
8
320 €
D
12
480 €
E
16
640 €
F
20
720 €
(10% discount)
*1 lesson lasts 45 minutes and costs 40€
In the table below are the prices for the couple courses.
Option
Number
of lessons*
Total cost
EUR per person
A
2
60 €
B
4
120 €
C
8
240 €
D
12
360 €
E
16
480 €
F
20
540 €
(10% discount)
*1 lesson lasts 45 minutes and costs 30€ per person
Either for the private course and the couple course, there is a 10% price reduction with the booking of at 20 lessons.
FREE LESSON
Adesso basta!!! Stop talking is time to take action.
Contact me to book a completely free Italian lesson in Munich, to discuss your needs, test my teaching style and get to know each other.