Thanks to technology, taking an online German lesson (with Skype) is like sitting in front of a real teacher in a traditional class.
We have a virtual blackboard to exchange information and the possibility to communicate via audio and video.
To notice that we are talking about a real live class, with a German native speaker teacher to interact with, to ask explanations, repetitions, clarifications.
Audio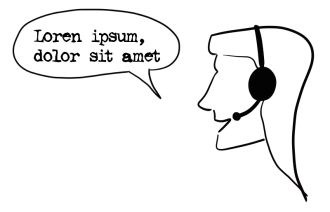 Of course, there is an audio to follow online live all the explanations of the teacher. Besides the teacher also the students can contribute with questions and audio of any type.
To hear the audio you need a headset, or an earset or a loudspeaker.
Video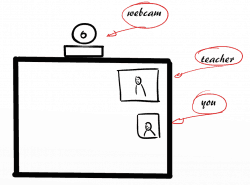 The interaction with the student wouldn't be complete without the possibility to see each other in the face and have in this way immediate feedback on the course.
This is very important to have a class alike atmosphere, so you absolutely need a webcam.
Chat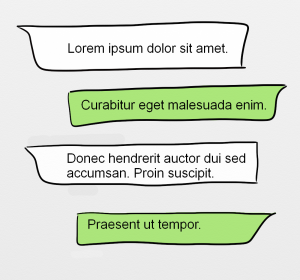 The chat can be used for example to communicate when someone else is talking, for fast communication between the teacher and the student without interrupting the course.
To avoid misunderstanding, you don't need to chat in Latin!
Documents sharing

All useful documents for clarifications: newspaper articles, copies, homework. Everything available for immediate download.
Quiz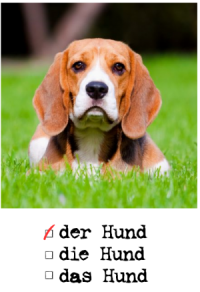 Like in a traditional course I can give exercises to the class, a quiz to be looked at immediately in the class with all the needed clarifications. As I said you don't have to give up anything, it's like a traditional class.
Blackboard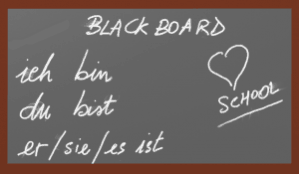 What class would be without a blackboard? With the virtual blackboard, we can write and draw like in any normal class.
Recorded lessons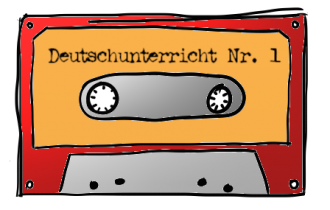 To watch offline. This is a big advantage of the online course, all lessons are recorded and you can watch them offline, either because you haven't done to the course or because you want to review some tricky passage.
Never miss anything again!
My online course of German
Level
I offer online German lessons for all the levels.
The A1 course is the most basic and is divided into two sub-levels A1.1 and A1.2.
Up to C2, where you are comparable to a mother tongue. But it's a long way to go there!
For a detailed explanation of the language levels go to CEFR website.
When
The lessons can be organized from Monday to Thursday between 10:00 to 20:30 CET (Central European Time) time.
The appointments will be set out between me and the student according to each one availability.
If you are in a different timezone please check carefully when is your lesson.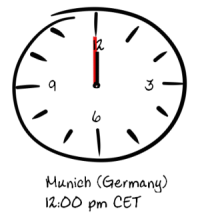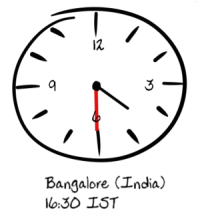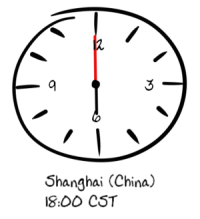 Fee
The costs of the courses are listed on Prices of the Language Courses.
Free trial
In case you have an interest I will make a trial lesson, of course online and free, so that we can familiarize ourselves with the tools of the class, and also with each other.
If you are interested to get the opportunity of a free online German lesson get in contact with me.